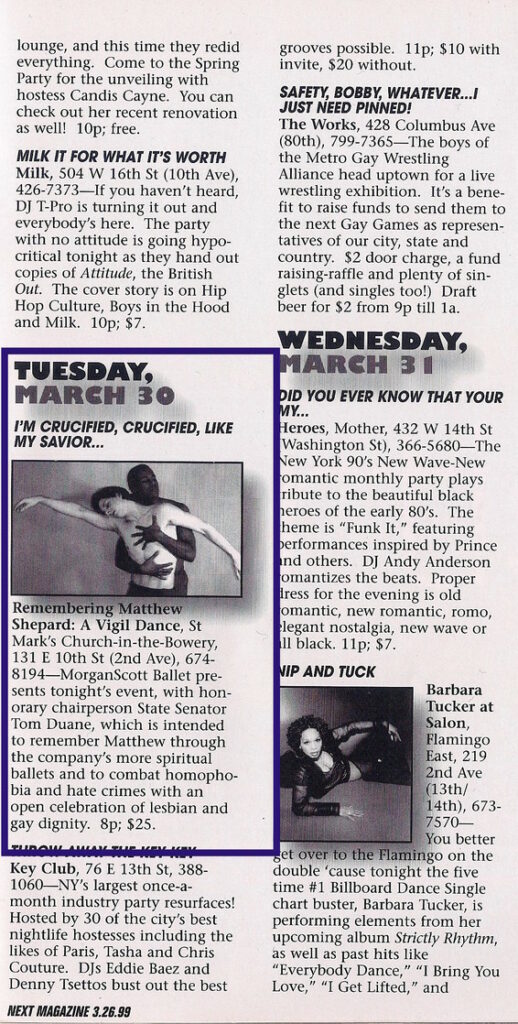 NEXT MAGAZINE 3.26.99
Remembering Matthew Shepard: A Vigil Dance, St Mark's Church-in-the-Bowery, 131 E 10th St (2nd Ave), 674- 8194-MorganScott Ballet pre- sents tonight's event, with hon- orary chairperson State Senator Tom Duane, which is intended to remember Matthew through the company's more spiritual ballets and to combat homopho- bia and hate crimes with an open celebration of lesbian and gay dignity. 8p; $25.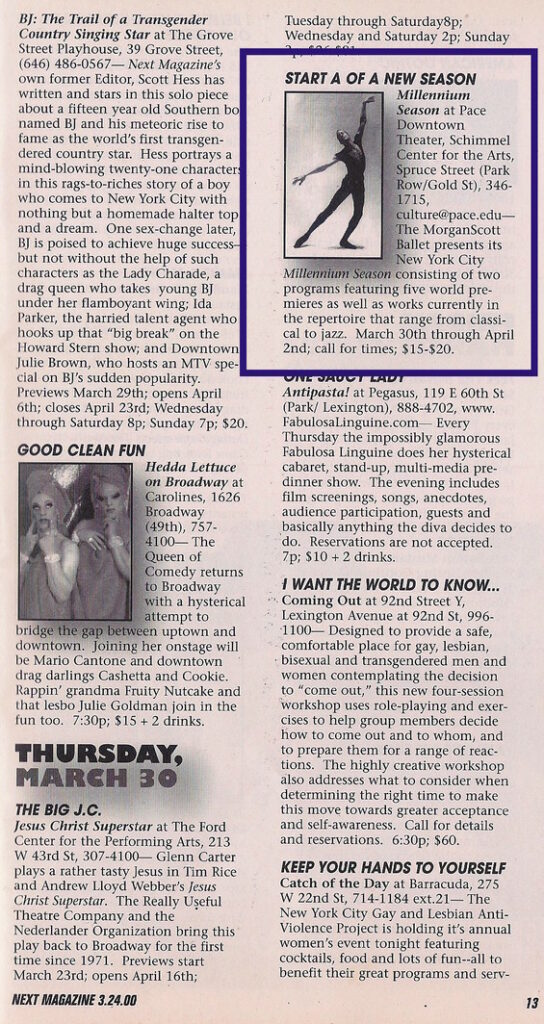 NEXT MAGAZINE 3.24.00
START A OF A NEW SEASON
Millennium Season at Pace Downtown Theater, Schimmel Center for the Arts, Spruce Street (Park Row/Gold St), 346-1715, [email protected] The MorganScott Ballet presents its New York City Millennium Season consisting of two programs featuring five world premieres as well as works currently in the repertoire that range from classical to jazz. March 30th through April 2nd; call for times; $15-$20.