25TH ANNIVERSARY SEASON GOOD VIBES TWENTY FIVE
Unlike any other choreographer, Edward Morgan manages to exhibit versatility, originality and accessibility while maintaining integrity and commitment to his high level of artistry.
Noted particularly for classical ballet, his styles also include jazz, tap, opera, musical theatre, and modern dance.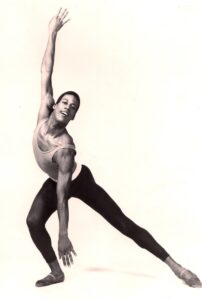 In a career far too lengthy to list, Mr. Morgan, a former principal dancer of the original New York City Joffrey Ballet, had danced specific lead and solo roles for Presidents Reagan and Bush, at The Kennedy Center, and Lincoln Center, and performed for Henry Kissinger at The International House affiliated with Columbia University.

Mr. Morgan also raised awareness about the AIDS epidemic with Mayor Koch in a Public Service Announcement shown in movie theaters throughout New York City (see video page), Mayor Dinkins for the Board of Education, and Washington DC for the We Love DC Gala at Constitution Hall where Morgan danced a special solo for Mayor Pratt. 
His hometown San Antonio and Margaret King Stanley, director of the San Antonio Performing Arts Association, now with Opera San Antonio, commissioned the ballet Jamboree for the Joffrey Ballet, in which he danced the "Lone Star Gent." (see archives, San Antonio-Joffrey)

"After the bluish curtain rises, we see our first live cowboy, Edward Morgan, dancing exuberantly across the stage" – Anna Kisselgoff, The New York Times
Mr. Morgan received the Alcalde from Mayor Henry Cisneros. The Alcalde is prepared for dignitaries and officials visiting the City, and names the individual honorary Mayor of La Villita (the original San Antonio).
San Antonio Councilman Walter Martinez and State Representative Lou Nelle Sutton honored Morgan, recognizing him as an alcalde, and the Edward Morgan Scholarship Fund was created for Sam Houston High School by Louis Fields. 
Morgan also received the Emissary of the Muses from Mayor Phil Hardberger. Emissary of the Muses certificate is prepared for top individuals visiting San Antonio in the fields of entertainment and the arts. Morgan was also invited to choreograph The San Antonio Festival's Bernstein Mass and The San Antonio Symphony's tribute to Martin Luther King Jr. – Symphony In Black.
Mr. Morgan exhibited a particularly fresh and innovative choreographic skill and advanced to the position of director of the Joffrey II, where he received accolades on his unprecedented choreography.
The following information is very important, please take note!
Ollie Hazley is a friend of Edward Morgan, but Edward Morgan was the choreographer, NOT Ollie Hazley of the ballet Solo de Sonata Opus 22, which received a great review from Jack Anderson of The New York Times, "a choreographic bonbon."
Edith d'Addario, director of the Joffrey Ballet School, was concerned that the critics might become hypercritical because Edward Morgan was making history, as an artistic director of the Joffrey Second Company, by choreographing so many ballets on one program.
So Ms. d'Addario had him use a different name for the choreography of his ballet. She explained to Edward, "sometimes you have to do these things to protect yourself."
Edward Morgan was the first black director in the history of the Joffrey Ballet, and the creator of the Joffrey Ballet School Jazz Program.
"Morgan set four couples kicking and gliding with remarkable sophistication." The New York Times
Ever so versatile, Mr. Morgan became the choreographer of the internationally successful television dance show Club MTV. Morgan created over fifty original works performed on the show, and at live events including MTV Spring Break, I Want My MTV, and Macy's MTV Spectacular. Edward Morgan was the creator of the Club MTV Fashion Dancers.
Always a risk taker, Morgan took MTV to uncharted territory by bringing stars of the original New York City Joffrey Ballet to perform on MTV, now making history again, the first choreographer to bring ballet to MTV.
Therefore, in the late 80's and early 90's Morgan merged ballet with hip-hop and jazz. This was the beginning of a new style of dance that influenced choreographers in film, television, and dance videos, that is widely imitated today! (see video page, Club MTV)
"Morgan's performance gives just the right brilliance and intensity." Clive Barnes, The New York Post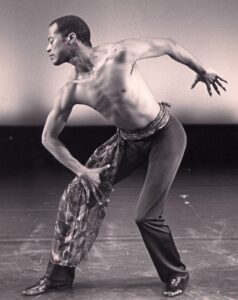 In Los Angeles, Mr. Morgan danced with the Joffrey Ballet at the Dorothy Chandler Pavilion to critical acclaim, and was invited to perform the solo Touch Me, on The Arsenio Hall Show in Hollywood. Also while in Hollywood Mr. Morgan choreographed for classic fine artists Marilyn McCoo and Al Jarreau, and was frequently a choreographer on the famed television show Star Search which led him back to New York City for the opera The Jewel Box, directed by Theodore Mann, and Carnegie Hall for the tribute to Antonio Carlos Jobim, and the Lincoln Center Out of Doors Mass For The 21st Century by Carman Moore. (see video page)
Even after leaving the Joffrey Ballet for several years Gerald Arpino called upon Morgan to perform Touch Me throughout the US and Europe. Because of his continued outstanding performances, he was given the ballet Touch Me to perform at anytime he wanted, and his image was used to create a sculpture by Caryl Picker, that was unveiled at the Heidi Neuhoff Gallery on Madison Avenue, later purchased for the lobby of the Vista Hotel at the World Trade Center which was sadly destroyed on 9/11. 
"spirited classical ballet purity" The New York Times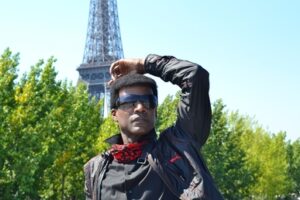 Opportunity presenting itself abroad, Morgan became an Artist-In-Residence in Paris, France, where he performed at Le Bataclan, produced by Raphael Didjaman, danced a spirited solo with the International Gospel Festival, and performed at the Théâtre des Champs Elysées. His sensitive choreography, with children from Fossés-Jean Cultural Center in Colombes, to the music of Mozart, performed at UNESCO, and filmed by French Television, and produced and directed by Joseph Alexander. (see video page)
"a magical encounter took place: one does not speak French, others not American. Hundreds of spectators to the Avant-Scène could savor the moment where dancing and music are freed from the differences in language, social status, skills for prposer a small state of grace." Patrick Chaimovitch, Municipal Councillor of Colombes, France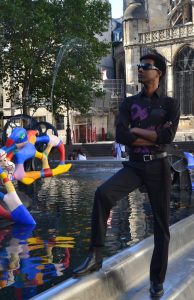 Marie Artesi, director of the Cultural Affairs Community Arts in New York City was inspired by Edward Morgan. This sent the company dancing throughout the boroughs of New York City and commissioned a program for underserved Bronx youth, which was chosen as NY1's New Yorker of the Week. 
From 1994 to 2010, Edward Morgan an ICON in the New York City Gay Pride Parade, lead the march down 5th Avenue, high stepping, and tossing his baton 5 stories high! Edward Morgan was the first choreographer to bring dance to the AIDS-Dance-A-Thon, and brought the Joffrey Ballet School Dancers together with principals from American Ballet Theatre to perform for the Stonewall 25th Anniversary Celebration for Human Rights with guest speaker Bea Arthur.  
In 2014 through 2018 Alexander created Ballet For The Homeless in which Morgan choreographed singers, actors, and dancers to raise money for The Church of the Holy Apostles Soup Kitchen. (see video page, Ballet For The Homeless)
Edward Morgan before moving to New York City
Edward Morgan received scholarships from Leon Danielian for the American Ballet Theatre School, and Colleen Neary for the School Of American Ballet.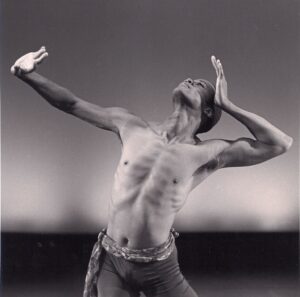 His father said, "You are my only child, you cannot go all the way to New York by yourself this soon." Morgan's stepmother (Dean of Arts – St. Phillip's College), then sought out teachers for him in Texas.
Patricia Delleney – Ballet Arts School Of San Antonio.
Directors of the Manhattan Festival Ballet, Ron Sequoio and James DeBolt, were then teaching at the San Antonio Hemisphere. They privately worked with Edward, one-on-one for a year.
Then off to Fort Worth, Texas to study with Nancy Schaffenburg-Cross, who at age 16 was a soloist with Ballet Russe de Monte Carlo.
Then to Dallas, Texas where Edward was given a dance scholarship to El Centro College, where Arthur Mitchell of the Dance Theatre of Harlem was in charge of the program. Arlin Peltier director of the arts, and Mitchell both decided Morgan should go to New York to study at the Dance Theatre of Harlem. Mr. Peltier paid for Edward's full scholarship to the Dance Theatre of Harlem, where later he became an apprentice.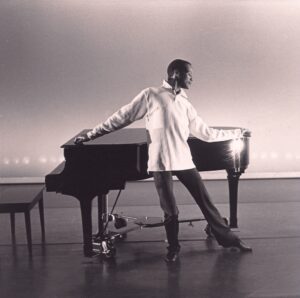 Morgan was selected by famed choreographer Graciela Daniele to perform in the New York City Opera's rendition of Naughty Marietta at Lincoln Center.
Edward Morgan was the first male dancer with the Dallas Black Dance Theatre. He also taught and choreographed on the company, and in the school.
Next, the Ann Etgen and Bill Atkinson duo danced everywhere, from the Royal Winnipeg Ballet in Canada, to Broadway in Carousel, My Fair Lady, and Brigadoon. Edward was trained under their tutelage and later placed as soloist in their company, the Dallas Metropolitan Ballet.
While in Dallas Edward Morgan was also coached privately by Nathalie Krassovska, former ballerina with Ballet Russe de Monte Carlo.
Morgan was a member of the ROTC, and won 2 gold medals and a silver in the Texas Dance Contest at the capitol in Austin. He was also in his high school theater ensemble and won numerous awards, and later became director of the theater ensemble, and also played piano and flute.
Morgan has an Associate's Degree from El Centro College in Dallas, Texas, and taught ballet at The Alvin Ailey American Dance Center under the direction of Denise Jefferson.
"With all original choreography by Morgan, the evening was a multiple treat served up with both panache and disciplined refinement.." -San Antonio Express News
Joffrey Ballet Repertory:
Twyla Tharp – Deuce Coupe
Paul Taylor – Cloven Kingdom
Agnes De Mille – Rodeo
Sir Frederick Ashton – Illuminations
Antony Tudor – Offenbach
Jiří Kylián – Dream Dances
John Cranko – Romeo & Juliet
Eugene Loring – Billy The Kid
Michel Fokine – Petrushka
Vaslav Nijinsky – Le Sacre du printemps
Ruthanna Boris – Cakewalk
Laura Dean – Night
Gerald Arpino's
Touch Me
Trinity
Light Rain
Two-A-Day
 

Additional International Performances:

The Grand Theatre – Hong Kong, China
The National Theatre – Taipei, Taiwan
StarsAmericanBallet SeoulOperaHouseKorea
The Ancient Amphitheatre – Greece
Hamburg Opera House – Germany
Open Air Festival Madrid – Spain
 

 
Other Highlights:
City Hall Celebration – New York City
Bexar Opera San Antonio
Gala at The Met – Diana Ross
Embassy of Finland – Washington, D.C.
United Nations Fortieth Anniversary
TADA Theater – JA Children's Program
Tribute to Richard Englund
PBS Dance In America
French Radio Enghien IDFM98 – Ollia Horton
KRTU 91.7FM Jazz Trinity University San Antonio
KENS NEWS 5 – San Antonio
Tribute to Choreographer Louis Johnson
KONO Radio – San Antonio
Brussels Radio Dance – Arts Interview – Belgium
Aids Dance-A-Thon
Grace Jones Record Release – Xenon
VegFest NYC
Miss Virgin Islands Beauty Pageant – Jennifer Holliday
The Morgan Gallery St. Phillip's College
 
Highlights Continued:
Tribute to Dame Margot Fonteyn & Rudolf Nureyev –
Virginia School of the Arts
Suzy Chapstick
Brenda K. Starr
Cissy Houston
Dance Notation Bureau Awards
Glammy Awards – Club Life
Dance Explosion – Entertainment Company
Jacob's Pillow
Fol de Rol, Dudley Moore – San Francisco Opera House
Musical Theatre Works
Andy Warhol 15 Minutes
Rainbow Room – MTV
New York University
Studio 54 – Fashion Dance Choreographer
NJ Police Dept. Special Olympics
Actors' Playhouse, Vaudeville Underground
The Ensemble Studio Theatre
Health First – Lehman College
"Mr. Alexander stood out here and throughout the program for his clean classical dancing and devoted partnering" –The New York Times
                     "lead by the gracious Mr. Alexander, a virtuoso turner" –The New York Times
Joseph Alexander has been a student, dancer, teacher, ballet master, and now director of TheEdwardMorganBallet.
He was born in Stockton, California where he began his early dance training at age 3, at the school of Cheryl Fosgate, and then at age 12 at Ballet San Joaquin. Then for a year and a half he studied at the original Joffrey Ballet School, where he met Edward Morgan, who selected him for The Stars of The American Ballet Tour, with the Joffrey Concert Dancers. After the tour, Alexander went onto dance with Milwaukee Ballet, and The National Ballet of Canada. Alexander was not feeling artistically fulfilled with these companies. Then he heard Edward Morgan was starting a new ballet company.
Mr. Morgan, because of his belief in how ballet should be today, told Alexander if he wanted to dance with his company, he would have to retrain. Alexander agreed and started one-on-one classes with Morgan.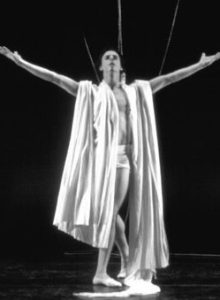 Alexander then became an apprentice, then moved to soloist in 2002. While a soloist Alexander began to train under Morgan to become a ballet teacher. While teaching students at TheEdwardMorganBallet he also traveled, giving master classes with the Morgan syllabus, in Gulf Port, Mississippi, Stockton, California, Detroit, Michigan, and San Antonio, Texas. Also teaching abroad in Charleroi and Brussels, Belgium, and Paris, France. At this time, he proved himself in Edward Morgan's hometown, and was appointed ballet master. In 2008 after the exit of Daniel Scott, and with the knowledge of Alexander's business skills and ability to produce media events, Edward Morgan had no choice but to stamp him the director of TheEdwardMorganBallet.
Now working alongside Mr. Morgan, Alexander brings with him his own ideas and fresh approach to art, from a theatrical performer's perspective. From stage to television, he creates unique performances mixing media, fine art, music, dance, film, fashion and roller skating.
Joseph Alexander and Edward Morgan have created a new dance form. Rolling Art, combining classical ballet and club dancing on roller skates with spellbinding choreography and amazing costumes by Edward Morgan. Not only has Mr. Alexander been a staple in the New York skate scene, he has appeared at the Metropolitan Pavilion in a Vegan Rock Opera Ballet and at The Danny Kaye Playhouse at Hunter College. As Master Of Ceremonies for the hit nightlife event production company Vinyl Nights at Hudson Yards, The 2022 New York City Dance Parade, Flipper's Roller Boogie Palace at Rockefeller Center and Disco Fever at the Copacabana. He has been photographed in The New York Times, The New York Post, and in a new book called SEPT. 2020 NYC. Alexander has been seen abroad roller skating in Paris, Belgium, Berlin, and photographs of his roller skating have made it all the way to the SO1 Gallery in Tokyo, Japan and the NowHere Gallery in SoHo, New York. Alexander has made television appearances on ABC, WPIX 11, NY1 and in Belgium on BE NY. Alexander has also skated in the North Charleston Arts Fest in South Carolina, Landing On Planet Odds in the Miami Design District, Buro 79 Outdoor Gallery in Wynwood, Florida, Hot Honey Sundays Pride Celebration at The Greenpoint Terminal Market in Brooklyn, The 2021 NYC Halloween Parade and a special art film with famed Artist ZeFlorist in Miami, Florida. Alexander was also a Celebrity Host, Judge and Performer for Lola Star's Dreamland Roller Disco at Lakeside Roller Rink. You can catch Alexander making special appearances at Nile Rogers' DiscOasis. Alexander has been featured and interviewed by DiscOasis and Rodgers featured Alexander on his personal social media dancing side by side with Alexander to promote Nile's new DiscOasis opening last year in Los Angeles. Because of his spectacular skating, Alexander has also been featured on celebrity Instagram accounts – Michael Rapaport, Sherri Shepherd and the wonderful Mary J. Blige to name a few. Alexander is creating a theatrical presentation for the fall of 2022 where skating will take you to another dimension!
At the moment, he is filming a documentary, The Life of Edward Morgan, and producing The Edith Piaf 100th Anniversary Project. (see Edith Piaf video)
Other projects Mr. Alexander has produced: Mass For The Ballet, Church of the Holy Apostles, The New York Children's Museum Of Art, The Bronx Museum, The Morgan Gallery, St. Phillip's College, San Antonio, Texas, and The Museum Mile New York City.
Within the last three years, Joseph Alexander has been working to come up with a new score for the Nutcracker. Inspired by Morgan's Nutcracker pas de deux. Alexander has always been pushing Morgan to do a new Nutcracker, which will be delighting audiences soon!
TheEdwardMorganBallet Company Bio
"a rare company – one that eschews gimmicks and trends in favor of training and purity of style and whether the dance world approves of that style or not, the company is sticking to it" – The New York Sun
From 1995 – 1997, Edward Morgan was the director of the Joffrey Ballet's Second Company in New York City, while the main company was based in Chicago. After a successful performance of the second company, Jack Anderson wrote for The New York Times, "There are now two Joffrey Ballet companies, each based in a different community." It's obvious this review was positive, but the Chicago leadership base was not happy, and they tried to take the Joffrey name away.  Edward Morgan having his own mind and talents, decided to start his own ballet company, with Daniel Scott.
The MorganScott Ballet premiered on August 1, 1997, at the Binghamton Summer Music Festival. Following the success of the festival, the company went on a Midwest tour to Wisconsin, Illinois, and Indiana. The company returned home to its first New York City Season at the John Jay Theater, where Jennifer Dunning wrote for The New York Times, "Pleasing crowds is no longer much in fashion. But this company made a virtue of that lost art….May it flourish and return soon."
Mr. Morgan did not want to become a pick-up company, by using principals from other companies. Therefore, on September 8, 1998, he began his own professional children's training program at Carnegie Hall. The training program was featured in the March 2000 issue of Dance Teacher Magazine.  Kate Mattingly wrote, "Students in his intermediate-level class display the work ethic and commitment of professional dancers." (see archives page, Dance Teacher Magazine) After the training program had been in session for a year, they performed with the company as corps de ballet, for a performance that took place at St. Mark's Church, in which The New York Times wrote,  "luminous, joyous dance."
In 2001, the company presented its fourth New York City season at Pace University, Jennifer Dunning of The New York Times wrote, "If Edward Morgan is not careful, the dance police may get him.  Nobody seems to have told Morgan that it is risky business to entertain one's audience, especially with bright bouncy work performed by dancers whose delight in dancing is infectious."
Then in 2001 an anniversary performance was supposed to take place, Remembering Matthew Shepard: A Vigil In Dance, but in response to the attacks on September 11th, a different performance took place, Remembering Matthew Shepard: A Celebration of Love. Gay Heroes and Angels were celebrated, Father Mychal Judge, Edgar Garzon, and Mark Bingham. This took place in The Lesbian, Gay, Bisexual & Transgender Community Center in the Harvey Lerner Auditorium. Guest speakers for this performance were Ann Northrop and Andy Humm, from the television news talk show GAY USA. Also, an important speaker was Founder, Director Faisal Alam, of Al-Fatiha, a support organization devoted to LGBT Muslims. (see archives, Advocate: Gay Heroes)
The company celebrated its 5th Anniversary at Florence Gould Hall in May 2002.  Pia Nordlinger wrote in The New York Sun, "They have carved a niche for their company by offering classical ballet with an emphasis on expression." The New York Times wrote, "The company celebrated its fifth anniversary on Friday night  with the eager radiance that has become a hallmark of this well-trained classical troupe."
In May 2004, the company presented, Take the A Train: A Tribute to Billy Strayhorn, at the Duke Theatre on 42nd Street. This was a musical theatre celebration about the gay composer, living in the shadow of Duke Ellington. This performance included singers, actors, dancers, and musicians. Fans hailed this evening length production as the company's best to date, and Jennifer Dunning of The New York Times wrote, "as wistfully lush as Strayhorn's music." (see archives, the Duke)
In 2007, Scott moved abroad and Joseph Alexander suggested to rename the company TheEdwardMorganBallet. Alexander, the first founding dancer, approached Edward Morgan and said to him, "I can pick up where Daniel left off." Edward laughed dramatically, and said, "The company is on its way to my hometown in San Antonio, Texas for the first time to perform, I still have to remind you to paint your ballet slippers. Do you think you can handle that kind of responsibility?"  The rest is history! Joseph Alexander produced the company in such theatres as: The Danny Kaye Playhouse, The Lovinger Theatre, The Carver Theatre, San Antonio, Texas, Le Bataclan in Paris, France, L'Avant Seine in Colombes, France, Joy Wai Gallery, and The Church of the Holy Apostles.
Inspired by one of the students in the Outreach Program Alexander created, he brought the company to The Church of the Holy Apostles for an original performance entitled Ballet For The Homeless. It debuted in 2014 with actors, singers, and dancers from all generations and walks of life coming together to feed the homeless. "We sing, we dance, we feed!" (see outreach/archives, Ballet For The Homeless)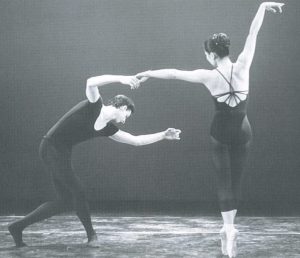 With hundreds of people in attendance at each performance, thousands of dollars were raised for local soup kitchens in Manhattan. Executive Director of the Good Shepherd Services Program for underserved youth, Paulette LoMonaco wrote Alexander a letter of gratitude from the teenage girls who were given the opportunity to attend the performance.
The Goddard Riverside Youth Theatre, another program of Alexander's creation, performed Ballet For The Homeless partnering the company with one of New York City's largest organizations for homeless youth and adults.
After its numerous successful productions, Ballet For The Homeless was performed again in 2017 and in 2018 on Earth Day Weekend at The Church of the Holy Apostles. Morgan and Alexander used their ever-evolving knowledge of the homeless epidemic to create a new, original ballet each year. Ballet For The Homeless educated performers and audience members alike as they received its message of hope and life – planting seeds of change as Alexander's concept heals the world.
A theatrical troupe formed as Mr. Morgan directed actors and singers in addition to the dancers. They were invited to perform at the Homeless Writers' Workshop, 35th Anniversary Soup and Soul Celebration, Fresh Fridays at the Up & Down Club, a Vegan Rock Opera Ballet at the NYC Veg Fest, and in an outdoor performance for the Bushwick Art Crawl. Currently Alexander is creating a new multidisciplinary musical journey through space, with an immersive theatrical presentation theatre, dance, and film production inspired by Artist, Songstress, Writer Camomile Hixon. The New Simon & Schuster Book SPACE NOMADS: Set A Course For Mars will be an immersive performance experience transporting the audience through space on a journey to Mars, highlighting shifts in awareness that will vastly improve our basic humanity which will be seen by audiences around the globe. Stay tuned for Phase II of our launch to outer space!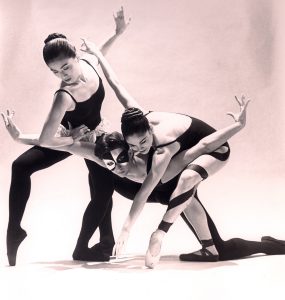 Additional Company Performances: Queens Theatre In The Park, World Financial Center, MetLife, Thelma Hill Performing Arts Center, Fashion Institute of Technology, Aids Walk, The Inauguration Performance of The Hudson River Festival, CANDLE Conference on Bullying, The Sylvia Rivera Tribute, PBS, Metro Arts 13, Anti-Violence Project – A Vigil In Dance, The Plaza Hotel, Borough of Manhattan Community Colleges, The Museum Mile Festival, Coler – Goldwater Hospitals, Harlem Hospital, Jewish Home for the Elderly, The French House at the University of Wisconsin, Lawrence University, The Mitby Theatre, Culver Academies.
TheEdwardMorganBallet
P.O. Box 1796 Radio City Station
New York, NY 10101
[email protected]
Phone: 212-582-1941
Click To Make A Tax-Deductible Donation:
Designed by Paris Moon Productions. © Copyright 2022.
The contents of this website are protected. Do not reproduce, mirror, cache or copy without permission – Shapiro & Associates.